Home Keylogger Free Edition en, it, de, es, nl, cz, pt, ru.
Home Keylogger v2.00 - easy to use free keystroke recorder.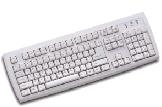 Home Keylogger is intended for interception and recording in a file of everything that is entered from the keyboard. The program is able to work in the hidden mode and to emerge on pressing a combination of keys. Home Keylogger is able to present the recorded data in a neat way that is easy to read but at the same time fixing exactly every event that has been done. By constantly using this program you will save your time by preventing accidental data damage and loss that is frequently caused by the use of Internet. You can immediately restore the text which was typed yesterday, the day before yesterday, or one week ago. Home Keylogger will also help to recollect passwords that you have forgotten or to recover lost e-mail. Relieve yourself from accidents!
OS: Windows 95, 98, ME, NT 4.0, 2000, XP, Vista, Windows 7

[ Download FREE Keylogger]
[ See what other people say about this program...]




Main features of Home Keylogger
Very ease of use
Keylogger can work in hidden mode not making itself visible to anyone.
Fast access to keyboard log - just double click on tray icon.
Small keylogger size and low system requirements
FREE





Some of user opinions about Home Keylogger:
This is just the greatest little jewel of a program.
It is just the diamond I was looking for. Once I have finished playing with it I must look into your other products.
Russell McManus, mcmanusrps(at)ns.sympatico.ca


GREAT!!!!
This is a great product. I absolutely love the Home Keylogger. Please give the programmer who made it props as he did a great job.
Brandon, jackbquick(at)ameritech.net

Simply Wonderful
This program is great! You can secretly monitor every keystroke on your computer. This program tells you what was typed, when it was typed, in what program it was typed, and on what web site it was typed. It even monitors who someone is chatting with on Instant Messaging programs. I highly recommend this program.
Centri Alpha


[ Keylogger download page]
[ See what other people say about this program...]